Step 1
*Delayed rail service over 15 minutes will entitle you to a Complimentary Travel Card.

*At the discretion of the Station Manager
Step 2
Travellers will be given a Complimentary Travel Card while exiting station gates.
Step 3
Paid tokens are to be returned in exchange for a Complimentary Travel Card.
Step 4
MyRapid Card/Touch 'n Go users are to show the cards at the Customer Service Counters before collecting the Complimentary Travel Card. *Tap out as usual when exiting.

* Tapping out is only for record purposes and to avoid entry issues faced for the next train ride.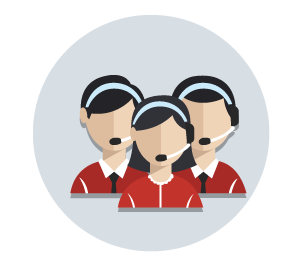 Step 5
For further enquiries or need assistance, call the Helpline at 03-7885 2585 or seek help from the Customer Service Officers.