Need a strategic location where you can reach a wide audience? Rent our retail space and enjoy the benefits of wide exposure to your presence, products and services.
For more info, email us at [email protected] or kindly get in touch with the name stated in the poster.
Putra Heights LRT Station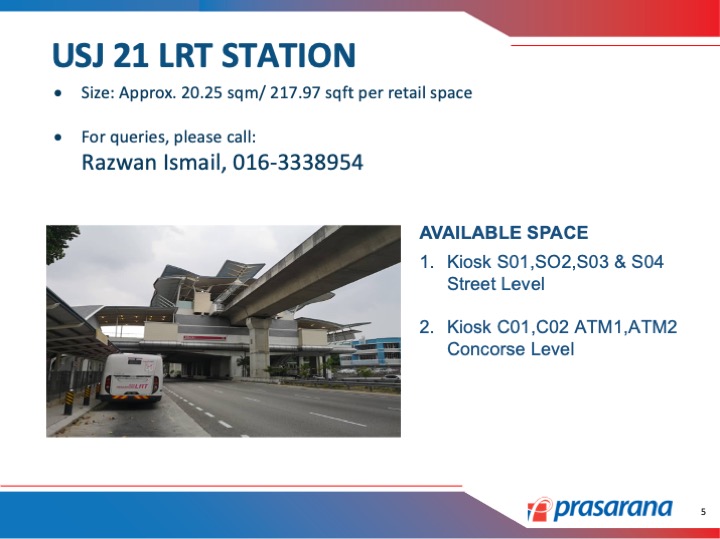 USJ 21 LRT Station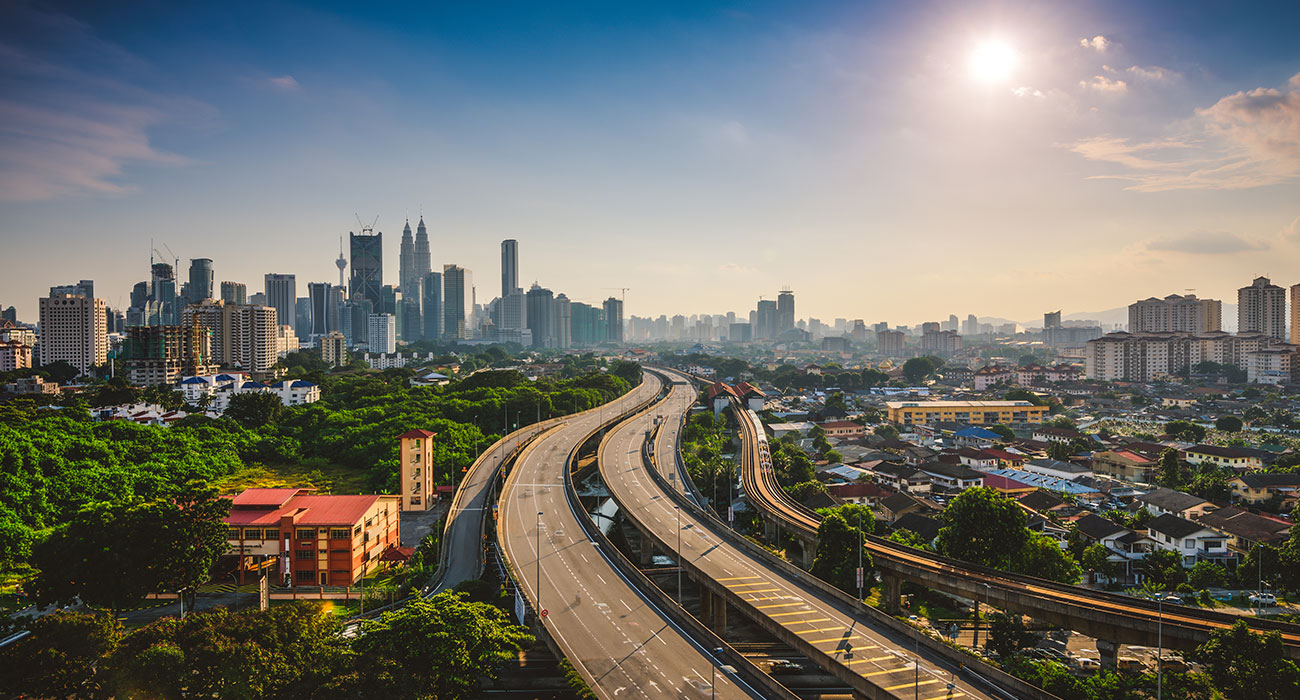 More than 400,000 commuters are in our network daily. Engage them through your presence in our network. Choose from a variety of leases to suit your business needs:
Kiosk spaces for lease
ATMs
Vending Machines
Located at high traffic stations, our promotional spaces are ideal platforms to reach a wide consumer segment:
Promotions
Flyers and Sampling Distribution
Mascot Appearance
Cutting between shots taken at different times or from different perspectives
Shooting and Filming Activities
Providing commuters a seamless travel and lifestyle experience
PRIDE retail and Leasing handles the leasing of commercial space suited for a wide-selection of services from fashion to food. We provide you with the commercial space and potential traffic to suit every business.
At available spaces at our 91 stations along Kelana Jaya, Ampang, Monorail and BRT Sunway Lines
Preferred usage - Retail / Take-away / Service / Showroom / Office
Promotion area 10 x 10 (100 sqft)
Promotion area 8 x 8 (64 sqft)
Flyers / Sampling
Mascot
Sandwichman
For educational out-reached programme
To see KL City from different point of view
To explore new experiences
To capture the most wonderful moment for memory in motion
To explore new experience in cinematography
Get closer to your customers with our Kiosk spaces for lease, Promotions, Flyer and sample distributions, Mascot appearance and Shooting/filming activities.
Let us help you and kindly contact our Retail and Leasing Department:
[email protected]